Marcus
Webmaster, MFS Movie Database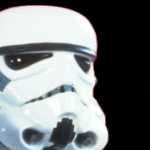 Hi, my name is Chan Cheong Wai or Marcus Chan. I am a Hong Kong university student who loves watching and writing about movies very much. My other interests include graphic design. I think my interest in movies first start from the posters I see at the doors of cinemas.

I admire films that have great plots and preferably black humor. I am most often impressed by films that are touching and funny at the same time. On the other end of the spectrum, I hate films that are too ambitious, preachy and predictable. I haven't had the chance to watch a lot of old movies, or the so-called classics, and that explains why most of my favorite films are from contemporary cinema. My favorite directors are Wong Kar Wai, David Fincher and Quentin Tarantino. There are a lot of other great directors whose films I love too, but these three have a great record of not disappointing me.

It's hard to decide which films are the best that I have watched. There seems to be so many great films that I have missed. But among all those that I have seen, the following are my favorites.
1. Seven (David Fincher, 1995, USA)
This almost flawless masterpiece brings the genre of thrillers to a whole new level. Dark and stylish, this film is armed with one of the best scripts I have seen in movies and at the same time has a point to make.
2. Forrest Gump (Robert Zemeckis, 1994, USA)
Funny and touching, this film gives me the strongest impression on what life is like and how good / bad it can be.
3. Brighter Summer Day, a (Yang DeChang, 1991, Taiwan)
A four hour long movie that feels only like two hours. This film is packed with enough material to cover the whole era that is the fifties on the island of Taiwan. More importantly, its characters really live.
4. Too Many Ways to be No.1 (Wai Ka Fai, 1997, Hong Kong)
A Hong Kong cult classic. It is filled with so many great moments it certainly deserves more attention and merits than it received.
5. Chungking Express (Wong Kar Wai, 1994, Hong Kong)
Few Hong Kong productions can do what "Chungking Express" does - to create a world of its own, fuel it with an intelligent plot and subtle romance.
6. Mulholland Drive OR Lost Highway? (David Lynch, 2001, USA)
I think I have to reserve one of my top ten places to either one of these David Lynch films. I didn't know what's going on in "Lost Highway" or "Mulholland Drive" (I still like them though), but upon second viewing and reading others' opinions, I realize there is a (general) concept lurking behind the chaos, and I must say I am truly astonished by Lynch's unique story-telling method.
7. Godfather, the (Francis Ford Coppola, 1972, USA)
A masterpiece that is not only about stylish gangsters, but also family. It has one of the best casts ever seen in cinema, as well as an intelligent plot and tonnes of heart pounding moments.
8. A Clockwork Orange (Stanley Kubrick, 1978, USA)
I think this film is truly remarkable in that it is memorable in so many aspects, from the brilliant concept to the outstanding visuals.
9. Malena (Geusippe Tornastone, 2000, Italy)
Brilliant film that takes us back to the childhood of a young Italian boy, who witnesses the destruction of an attractive woman by those who desire and envy her.
10. Pulp Fiction (Quentin Tarantino, 1994, USA)
For obvious reasons - Samuel L Jackson and his favorite word