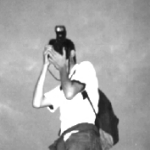 A final year law student who is still not dedicated to the legal field. I am a typical loafer who only plays and plays and never spends much time on serious stuffs. I like reading and writing, but have shifted my interest to reading and writing ICQ messages and e-mails these days. I like to read love stories, but have never been in love. I like all sports but am never good at one.

Among all performing arts, I am terribly devoted in drama, theatre and musicals. I have watched many drama productions these years, and have never missed the best ones. Every glittering moment on the stage is irresistable. If you are also a drama-mania, I am sure we can arrange some throughout discussion on ICQ or e-mail. I am also fascinated by movies. It can transcend many constraints (except financial constraints) and be very enriching.

It is rather difficult to imagine that I will write movie reviews. My knowledge of movie is limited and I am not sensitive to any obvious flaws in them. I am the kind of person who don't put very high expectations on a movie. I admire films that can successfully reflect the true aspects of life and humanity, even if it is an old and typical story. As soon as it is meaningful and comfortable to watch that is enough. That's why I always come up with dissenting opinions and impressions different from those of other people.

My ultimate dedication is debating. I can say it is the thing I have spent most of my time on these years. But it will come to an end after my graduation. I will definitely search for an interest to replace it. Any good suggestions?

Politics and political science is also a branch I have been making effort on. If you are interested in this, I am so very willing to discuss and talk to you!

Following the "tradition", I have chosen my own top 10 movies. But I have to emphasize it will change if I recall some better movies that I have ever watched - somehow how can I remember all of them?